___________________________________________________________

Holland Sentinel Article, January 2021
Jeff Elhart: 100 local businesses 'Be(ing) Nice'
"I am nothing more than the sum of my actions, and for a long time I have not been myself. It is time for me to start caring again - time for the real me to return. I hurt you, and sent you a cry for help and you helped me. I am forever grateful for what you have done for me." - Employee of a Holland business
Equip your staff to help the depressed and even potentially save a life.
"I believe in my company, and I cannot express how thankful I am that I am employed here because over the last five years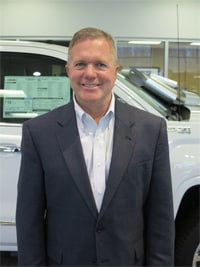 this company has helped me to grow more than I ever could have imagined." - Employee of a Holland business
Bring the action plan and culture enhancement movement Be Nice into your workplace.
"Thank you for supporting me throughout my struggle. I appreciate everything you guys do for me and I'm not sure where I would be if it wasn't for my employer. I now look forward into the future and see possibility rather than darkness." - Employee of a Holland business
These are real thoughts and words - real feelings. They are good people who you work with, you employ and you are friends with.
Please join us and 100 other local Holland/Zeeland-area businesses in bringing the Be Nice action plan for mental illness awareness and suicide prevention. The Wayne Elhart Be Nice Memorial Fund is proud to partner with the Community Foundation of the Holland/Zeeland Area, Lakeshore Advantage and the West Coast Chamber of Commerce to sponsor the 100 Be Nice Business Challenge.
Approximately 20 percent of our society struggles with a mental health disorder, most often depression. In fact, depression is the world's most common disability. Those who struggle with depression can be filled with hopelessness, helplessness, isolation and more. People who have depression generally do not take it upon themselves to seek professional help. In fact, less than 50 percent of people with depression ever receive professional treatment.
Take a look at your business. You can easily estimate the impact that depression has on your organization and employees. (There is no business too small or too big). If you're a company with 100 employees, realize your organization has approximately 20 employees struggling with depression. That also means that you have 80 employees who can be trained and equipped to be lifeguards for the 20 who are struggling. We have a choice. We can standby and observe. Or we can take action to help change, improve or even save a life. The only way this happens is through education. Education breeds confidence. And confidence breeds action. You can make a difference right now!
During this past year, depression and anxiety has spiked to two to three times normal levels. We are at a critical moment with regards to our workforce mental well-being. By joining the Be Nice movement, you will equip your entire workforce, their families and clients with the simplest tool to help themselves and others with noticing warning signs of depression, inviting themselves to have a caring conversation with the person struggling, challenging the stigma associated with this common disease and empowering them to help those struggling to get help.
So here's the challenge. We challenge you and your business to join us in creating a healthier, safer workplace. You and your company can be one of the first 100 businesses in the greater Holland/Zeeland area who become an accredited Be Nice business.
Together, we can make a significant difference in our community and potentially spark a tsunami of one common voice in mental illness awareness and suicide prevention.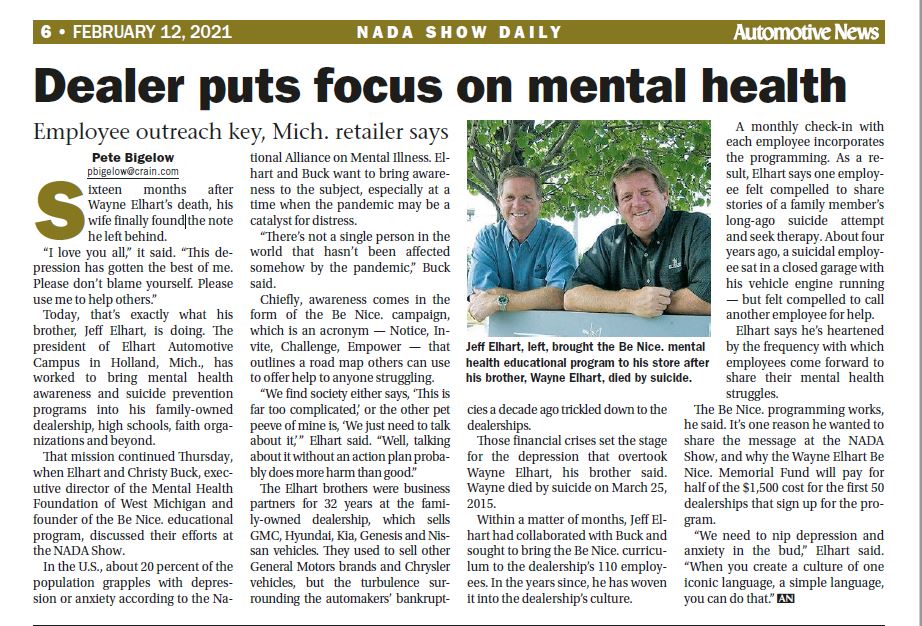 ___________________________________________________________
Holland Sentinel Article, December 2020
Suicide prevention must be a national priority
This summer, a national organization called the National Action Alliance for Suicide Prevention - which I have the privilege of serving on its executive board - teamed up with The Harris Poll along with other national mental health and suicide prevention agencies, including the American Foundation for Suicide Prevention (AFSP), the Suicide Prevention Resource Center (SPRC), and Education Development Center (EDC) to conduct a survey on our national mental health and suicide epidemic.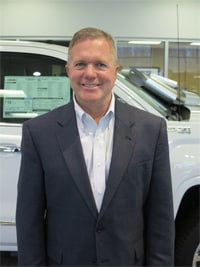 The new national survey of over 2,000 U.S. adults ages 18 and older shows that the majority of those surveyed (81 percent) say that, as a result of the pandemic, it's more important than ever to make suicide prevention a national priority. It also revealed that 52 percent surveyed reported being more open to talking about mental health as a result of COVID-19.
The survey, which builds upon similar surveys conducted in 2015 and 2018, shows respondents overwhelmingly believe suicide can be prevented (93 percent). While 95 percent of those surveyed said they would do something if someone close to them was thinking about suicide. 
Most people (69 percent) identified barriers that keep them from discussing suicide with others, such as not knowing what to say (31 percent), feeling they don't have enough knowledge (28 percent), or not feeling comfortable with the topic (19 percent).
These findings underscore the importance of equipping all Americans with the necessary tools and resources to feel empowered to have conversations about mental health and suicide prevention, and to take steps to care for their own mental health. Additionally, this data points to the critical role technology plays in providing support and services, particularly important given today's social-distancing rules in the wake of the COVID-19 pandemic.
"These new findings indicate that the American people are ready for the nation to take action now to mitigate the short-term, and prevent any long-term, negative mental health or suicide-related consequences of the pandemic," said Colleen Carr, director of the Action Alliance. "These complex and urgent public health issues require multi-sector perspectives and solutions."
Some helpful ways people can be there for someone who may be struggling or in crisis include:
Recognizing the risk factors and warning signs.
Learning the action steps for talking with someone who might be suicidal.
Staying socially connected to family, friends and loved ones.
Sharing the National Suicide Prevention Lifeline number (800-273-TALK), which provides 24/7, free, and confidential support or the Crisis Text Line (text TALK to 741741).
"Our country has never witnessed a public health and economic event of this proportion in recent history. The pandemic continues to take a toll on many people's health and well-being," said Dr. Jerry Reed, senior vice president for practice leadership at EDC. "Yet, with challenges come opportunities. This data shows us that Americans see these issues as critically important and that they want to play a role in addressing them. We must take bold steps now to support those who are struggling and to emerge a stronger country."
To help change the public conversation about these issues and empower Americans with action steps they can take to support others, as well as to strengthen mental health and suicide prevention, the Action Alliance recently launched the Mental Health & Suicide Prevention National Response to COVID-19.
I am a mental health and suicide prevention advocate involved in local, regional and national mental health organizations. One of the most effective programs I've found is the Be Nice action plan from the Mental Health Foundation of West Michigan (MHF).
For five years, I have been a trained educational liaison for Be Nice and I serve on the MHF board. My company, Elhart Automotive Campus, supports the MHF's mission. To take the pledge, find help, learn about their programs, or get involved, please visit benice.org.
- Jeff Elhart is Playground Director II of the Elhart Automotive Campus in Holland. Contact him at benice@elhart.com.
__________________________________________________________________Holland Sentinel Article, November 2020
What a long, dark winter can feel like
Receiving this message recently from a friend on social media, I found it appropriate to share. The author is not known, he
just wants it copied and pasted in media p
osts.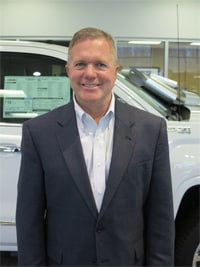 "When you have depression, it's like it snows every day.
Some days it's only a couple of inches. It's a pain in the neck, but you still make it to work, the grocery store. Sure, maybe you skip the gym or your friend's birthday party, but it IS still snowing and who knows how bad it might get tonight. Probably better to just head home. Your friend notices, but probably just thinks you are flaky now, or kind of a jerk.
Some days it snows a foot. You spend an hour shoveling out your driveway and are late to work. Your back and hands hurt from shoveling. You leave early because it's really coming down out there. Your boss notices.
Some days it snows four feet. You shovel all morning, but your street never gets plowed. You are not making it to work, or anywhere else for that matter. You are so sore and tired you just get back in the bed. By the time you wake up, all your shoveling has filled back in with snow. Looks like your phone rang; people are wondering where you are. You don't feel like calling them back, too tired from all the shoveling. Plus, they don't get this much snow at their house, so they don't understand why you're still stuck at home. They just think you're lazy or weak, although they rarely come out and say it.
Some weeks it's a full-blown blizzard. When you open your door, it's to a wall of snow. The power flickers, then goes out. It's too cold to sit in the living room anymore, so you get back into bed with all your clothes on. The stove and microwave won't work so you eat a cold Pop Tart and call that dinner. You haven't taken a shower in three days, but how could you at this point? You're too cold to do anything except sleep.
Sometimes people get snowed in for the winter. The cold seeps in. No communication in or out. The food runs out. What can you even do, tunnel out of a 40-foot snow bank with your hands? How far away is help? Can you even get there in a blizzard? If you do, can they even help you at this point? Maybe it's death to stay here, but it's death to go out there, too.
The thing is, when it snows all the time, you get worn all the way down. You get tired of being cold. You get tired of hurting all the time from shoveling, but if you don't shovel on the light days, it builds up to something unmanageable on the heavy days. You resent the heck out of the snow, but it doesn't care, it's just a blind chemistry, an act of nature. It carries on regardless, unconcerned and unaware if it buries you or the whole world.
Also, the snow builds up in other areas, places you can't shovel, sometimes places you can't even see. Maybe it's on the roof. Maybe it's on the mountain behind the house. Sometimes, there's an avalanche that blows the house right off its foundation and takes you with it. A veritable Act of God, nothing can be done. The neighbors say it's a shame and they can't understand it; he was doing so well with his shoveling.
I don't know how it went down for Anthony Bourdain or Kate Spade. It seems like they got hit by the avalanche, but it could've been the long, slow winter. Maybe they were keeping up with their shoveling. Maybe they weren't. Sometimes, shoveling isn't enough anyway. It's hard to tell from the outside, but it's important to understand what it's like from the inside.
I firmly believe that understanding and compassion have to be the base of effective action. It's important to understand what depression is, how it feels, what it's like to live with it, so you can help people both on an individual basis and a policy basis. I'm not putting heavy stuff out here to make your day suck. I know it feels terrible to read it, and realistically it can be unpleasant to be around it, that's why people pull away.
I don't have a message for people with depression like "keep shoveling." It's ridiculous. Of course, you're going to keep shoveling the best you can, until you physically can't, because who wants to freeze to death inside their own house? We know what the stakes are. My message is to everyone else. Grab a darn shovel and help your neighbor. Slap a mini snow plow on the front of your truck and plow your neighborhood. Petition the city council to buy more salt trucks, so to speak.
Depression is blind chemistry and physics, like snow. And like the weather, it is a mindless process, powerful and unpredictable with great potential for harm. But like climate change, that doesn't mean we are helpless. If we want to stop losing so many people to this disease, it will require action at every level."
I am a mental health and suicide prevention advocate involved in local, regional and national mental health organizations. Find out more on mental illness awareness and suicide prevention at benice.org.
- Jeff Elhart is Playground Director II of the Elhart Automotive Campus in Holland. For more information, contact benice@elhart.com.
    __________________________________________________________________Holland Sentinel Article, October 2020
God provides you tools to save lives.
Suicide literature often distinguishes between suicide prevention, intervention and postvention. "Vention" comes from the Latin venire (to come) plus pre (to come before), inter (to come between) and post (to come after).
The following resources are credited to Pastor Paul Tautges' Counseling One Another website.
You are qualified to help:
If you know and love Jesus, then you are able to help the suicidal person more than you realize. 
Pastor Bruce Ray writes
, "You may not feel prepared, but you have what you need to help.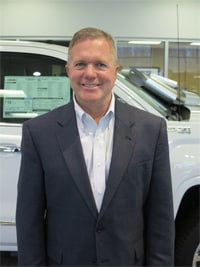 Long before there were professional counselors, people in trouble relied upon family and friends to help them through difficult times. Writing to believers in Rome, the Apostle Paul said to the whole church (not just the church leaders), 'I myself am convinced, my brothers, that you yourselves are full of goodness, filled with knowledge and competent to instruct one another' (
Romans 15:14
)." You possess three very important qualifications:
You have the character to help others: As a believer, you are "full of goodness." You care about others and you seek to do them good, not harm.
You have the knowledge to help others: You may not know everything about the problems your friend is confronting, or be an expert on suicide, but you have access to divine wisdom.
You have the motivation to help others: You are "competent to instruct one another." The word translated "instruct" in the NIV means "to put or place into mind," and is elsewhere translated "admonish," "warn" or "counsel." It carries the idea of lovingly confronting someone with the purpose of bringing about desirable change in his or her thinking and living. Your motivation for helping others is their welfare, not your own personal gain.
Remember, don't try to be a hero. If your friend or family member is in imminent danger, you need to employ the civil authorities. Once safety is regained, however, don't merely leave your friend "to the professionals." You are the person your friend needs right now. Trust the Lord to use you to direct the mind and heart of your friend to Jesus Christ, the one who came to give not only eternal life, but also the abundant life (John 10:10).
When depression is present, suicidal persons can send out conflicting signals. One of the most dangerous periods is on the way down, when they are unhappy with life and close to the bottom, but still have enough energy to carry out a plan.
At the bottom of the curve, life is flat and depressed persons have little energy to do anything. This is when they don't go to school or work, don't seem to get anything done, and spend a lot of time unable or unwilling to get out of bed or off the couch. When they start to come out of the depression, that's the next most dangerous period because they are beginning to regain energy and can again carry out a plan. Often friends are misled into thinking that the suicidal person is getting better: "He seemed so much happier the last few days ..." That apparent happiness may be because the person has a plan and now has the energy to carry it out.
The point here is we are not done with our work caring for those considering suicide even after they have received professional help. Stay connected. Learn the life-improving and life-saving action plan Be Nice by taking the pledge.
I am a mental health and suicide prevention advocate involved in local, regional and national mental health organizations. One of the most effective programs I've found is the Be Nice action plan from the Mental Health Foundation of West Michigan. For five years, I have been a trained educational liaison for Be Nice, and I serve on the MHF board.
My company, Elhart Automotive Campus, supports the MHF's mission and has successfully implemented the Be Nice program. To take the pledge, find help, learn about their programs, or get involved. Please visit the MHF website at benice.org.
- Jeff Elhart is Playground Director II of the Elhart Automotive Campus in Holland. For more information, contact benice@elhart.com.
_________________________________________________________________Holland Sentinel Article, September 2020
Be Nice, and the Good Samaritan.
The action plan for mental illness awareness and suicide prevention, Be Nice, as this column repeatedly has described, is an iconic manner in which all can utilize to help one in need. There is a well-known parable in the Bible that illustrates this concept.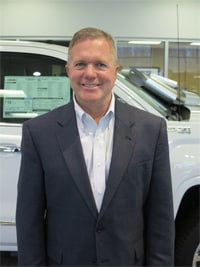 The parable of the Good Samaritan tells the story of a man traveling from Jerusalem to Jericho, and while on the way he is robbed of everything he had, including his clothing, and is beaten to within an inch of his life. That road was treacherously winding and was a favorite hideout of robbers and thieves. The next character Jesus introduces is a priest, only telling of how the priest showed no love or compassion for the man by failing to help him and passing on the other side of the road so as not to get involved. If there was anyone who would have known God's law of love, it would have been the priest. By nature of his position, he was to be a person of compassion, desiring to help others. Unfortunately, "love" was not a word for him that required action on the behalf of someone else. The next person to pass is a Levite, and he does exactly what the priest did: He passes by without showing any compassion.
The next person to come by is the Samaritan, the one least likely to have shown compassion. Samaritans were considered a low class of people by the Jews since they had intermarried with non-Jews and did not keep all the law. Therefore, Jews would have nothing to do with them. We do not know if the injured man was a Jew or Gentile, but it made no difference to the Samaritan; he did not consider the man's race or religion.
The Good Samaritan saw only a person in dire need of assistance, and assist him he did, above and beyond the minimum required. He dresses the man's wounds with wine (to disinfect) and oil (to sooth the pain). He puts the man on his animal and takes him to an inn for a time of healing and pays the innkeeper with his own money. He then goes beyond common decency and tells the innkeeper to take good care of the man, and he would pay for any extra expenses on his return trip. The Samaritan saw his neighbor as anyone who was in need.
By ending the encounter in this manner, Jesus is telling us to follow the Samaritan's example in our own conduct; i.e., we are to show compassion and love for those we encounter in our everyday activities. We are to love others regardless of their race or religion; the criterion is need. If they need and we have the supply, then we are to give generously and freely, without expectation of return.
So, what is the connection of the great parable of the Good Samaritan and the action plan Be Nice?
The man on the side of the road is the man who is beaten down with his silent depression or anxiety. No one knows the pain he is feeling. He is like one of America's growing population given the pandemic today that suffers with this silent disease and most cases goes unnoticed as he did (even though he was visibly beaten) by others.
The priest and the Levite are bystanders. Without compassion, they pass.
The Samaritan then arrives and first notices the man needs help. The Samaritan possessed no special assets or position; the Samaritan invited himself to use his God-given love and compassion (which we all possess). Then he challenged himself to bring the beaten man to get professional help. He took him to the inn and empowered himself to help the man even further.
You too can learn the simple action plan of Be Nice by going to benice.org and taking the pledge (a 12-minute video). Do you have the need to know how to show compassion for those hurting with the silent disease of depression and anxiety? Start today by receiving the knowledge of how to notice, invite, challenge and empower.
- Jeff Elhart is Playground Director II of the Elhart Automotive Campus in Holland. For more information, contact benice@elhart.com.
____________________________________________________________________Holland Sentinel Article, August 2020
Sacrifice. Be bold. Take a chance.
Have you ever witnessed someone within your family, your workplace, your church or your community of friends who may not appear to being themselves? Have you noticed someone who just doesn't seem to be happy at work? Have you noticed one of your children spending time in their bedroom alone and isolated? Have you noticed someone at your church who seemed to be in tears? Have you noticed one of your friends who may be struggling?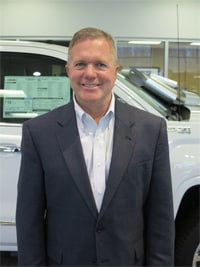 Maybe he/ she is out of work due to the coronavirus or is struggling with a family matter?
Imagine receiving a call from a friend who shares with you he/ she is experiencing depression. What do you do?
These are just a few of real-life situations happening among our community. With the help of an action plan called Be Nice, you have a tool to help you to move from a concerned observer to an active life guard. This article is not necessarily for the 20 percent of us who suffer with a mental illness, but is more intended for the 80 percent of us who do not know what it's like to deal with depression, or worse yet, struggle with the ideation of suicide (the thought of taking one's own life).
First, notice what is good and right about the person. If you are working with the person (we'll call Sam for the purpose of this article), you probably already know what makes him tick. You have seen what makes Sam special with respect to his personal and professional attributes.
Let's say you don't work with Sam, but he is a friend of a friend.
You've never met him.
Can you really help him?
Absolutely! How? Ask questions such as; "When you're not working, Sam, what do you like to do?"
Do you normally like to be with other people or do you normally like to be alone? How much sleep do you normally get per night Sam?"
By asking a few questions, you can uncover what Sam likes to do.
Now, we need to assess if Sam's behavior has changed from what he normally enjoys doing.
"Sam, you mentioned you like to go fishing in your free time and you mentioned that you do it every weekend. When is the last time that you went fishing?" If Sam answers, "Not for the past several weeks," that may be a sign of depression. If someone exhibits a change in behavior for two weeks or longer, it's time to take notice for their well- being. If someone exhibits four or more major changes in their behavior, suicide ideation might be taking place.
What's next? Invite yourself to have a loving, caring conversation with Sam to let him know you have noticed these changes in his behavior and you are concerned about his well- being. When Sam hears from you about your genuine concern for him, he will appreciate your personal interest.
Then it's time to challenge. This is the "sacrifice, being bold or taking a chance" of Be Nice. If Sam exhibited a number of noticeable changes in his behavior, it's time to ask the tough question: "Sam, I care for you and I'm concerned about your well- being. Are you thinking of killing yourself?" Sam will appreciate your question because he has been living with this silent disease for too long with the possibility of no one noticing. The question does not give Sam a green light to take his own life - quite the opposite. Sam is relieved someone cares and recognizes his personal mental health struggles.
Next, based on Sam's response, it's time to empower yourself to get Sam professional help based on his responses to your questions. If Sam needs immediate help because he said he wants to end his life, Sam needs a ride to the hospital emergency room or call 911. Other resources are the National Suicide Hotline at 800-273-8255.
You, too, can be a lifeguard for today's fastest- growing mental health epidemic.
However, it's one life at a time. A co- worker, a friend or a stranger.
Take the steps to be bold and take a chance.
All it takes is a little of your personal time to sacrifice to go from a bystander to a lifeguard.
Learn more at benice.org. Take the 12-minute video pledge to Be Nice.
- Jeff Elhart is Playground Director II of the Elhart Automotive Campus in Holland. 
For more information, contact benice@elhart.com.